Thanks to a neat idea by Larry Newberry, I decided to have some fun with this little car. I call it the "Polizei Special Package"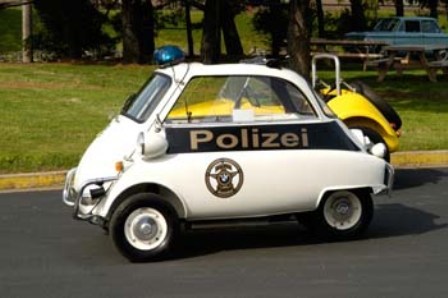 When asked "where do you put the prisoners that you capture?"....... In the Paddy wagon ...
Hot Pursuit....I was excited to find a car I could keep up with.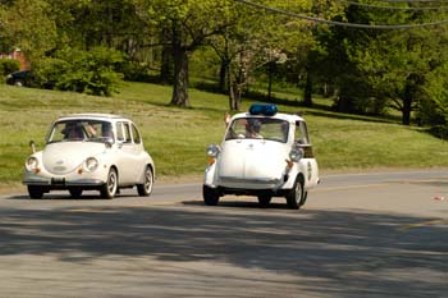 Pull Over....You have a right to smile and wave...
Yes we were having fun.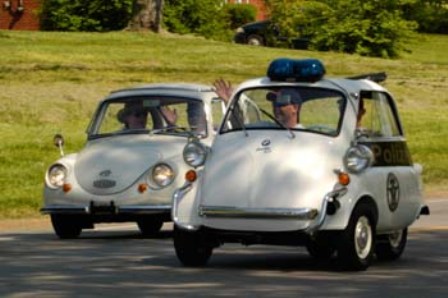 Here was the whole group from the Lane Museum in April 2005.
Check out the big, green fellow in the back ground.
With a load capacity of 60 tons, it should haul alot of micro cars.
Jeff Lane said it was a good start to his Macro car collect....;o)